Regulatory Process
The process starts when an applicant applies for a water licence, land use permit, or both. Adequate public engagement by the applicant, and issues regarding access to private lands held by Aboriginal land owners, should be addressed well in advance of the submission of the application. We encourage applicants to discuss their intent to apply well in advance with the GLWB Regulatory Specialist.
---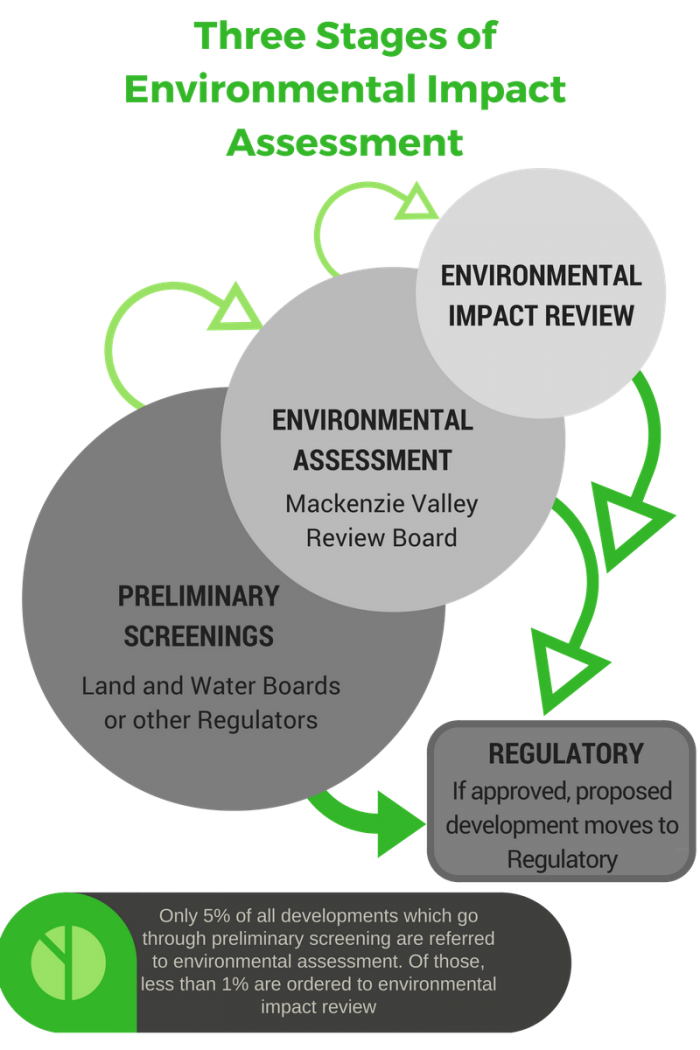 Graphic courtesy of the Mackenzie Valley Environmental Impact Review Board
Stage 1: Preliminary screening
All proposed developments that require a license, permit, or other authorization must apply and go through a preliminary screening. A land and water board or other regulating authority runs this process.
This stage is a quick review of a proposed development's application to decide if the development might have significant adverse impacts on the environment, or might cause public concern. If so, the application is referred to the second stage - environmental assessment. If not, then the application can be sent to the regulator for permitting and licensing.
Only 5% of all developments, which go through preliminary screening, are referred to environmental assessment and of those less than 1% are ordered to environmental impact review. 
---