The Sahtu Land and Water Board (SLWB) has developed a series of maps illustrating the Current Authorizations in Mackenzie Valley Land and Water Board's management area. Active authorizations are Water Licences and/or Land Use Permits with ongoing activities, and expired authorizations are those Water Licences and/or Land Use Permits awaiting inspection, file closure, final plans, and letter of clearance. 
These maps are for illustrative purposes only. These maps are not legal documents and should not be treated as such. When using these maps, the user should follow these conditions.
Please click on the map(s) below to open the pdf(s).
Current Authorizations at the Mackenzie Valley Land and Water Board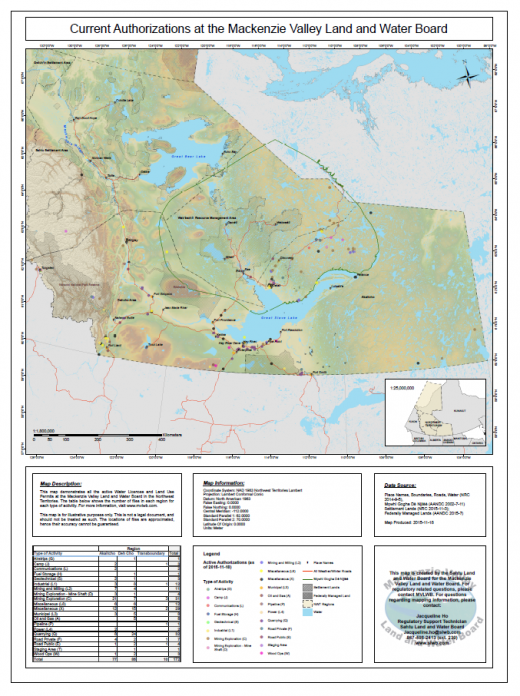 (Updated November 2015)
Current Authorizations in the Akaitcho Region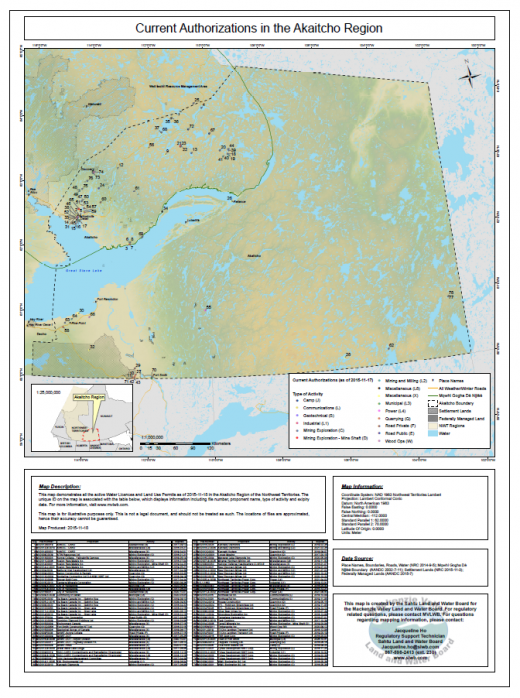 (Updated November 2015)
Current Authorizations in the Dehcho Region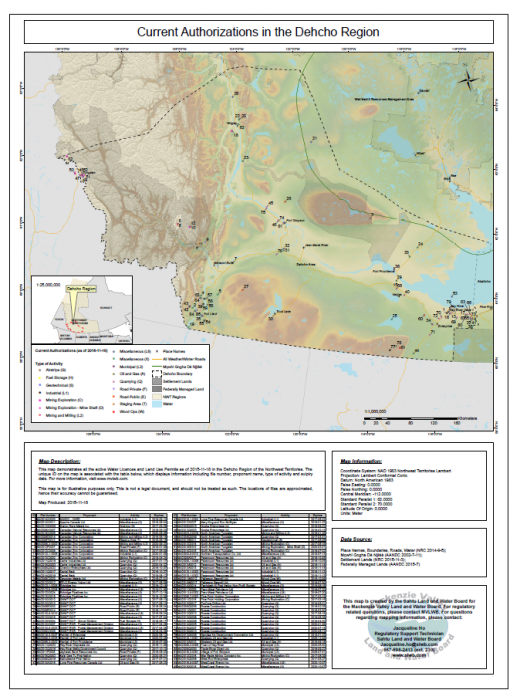 (Updated November 2015)